Meet The Team at Northboro Chiropractic Center
Get to Know Us
Dr. Karen Moriarty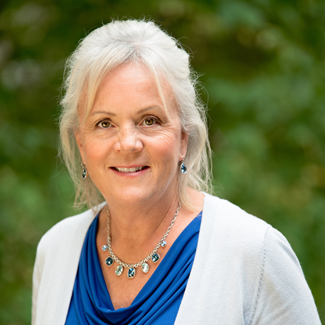 Dr. Karen has been in practice since 1984, and sees chiropractic care as more than just a career-it's a soul-fulfilling passion for her. Her greatest source of joy is to witness the people that she cares for experience the optimal health that allows them to enjoy their lives to the fullest. She was a very sick child and young adult and experienced chiropractic care's power to revolutionize her health. Since then, it has become her life's mission to provide that experience for others.
Dr. Karen's current role in the practice is Clinic Director. She reviews every case with the rest of her team bringing her perspective and experience of more than 38 years of patient care.
Outside of the office, Dr. Karen most enjoys spending time with family and friends especially in the outdoors and especially with her two granddaughters. Her "happy places" include any beach, Tower Hill Botanical Garden and all forms of beautiful nature. Her favorite travel locations are Ireland and Iceland. Dr. Karen's favorite forms of exercise are Barre and yoga classes, hiking and biking on rail trails. She enjoys immersing herself in the community through supporting and participating with local organizations.


Dr. Danielle Feeney, DC, CACCP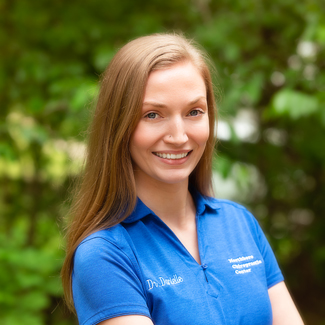 Dr. Danielle has a special love for expectant mothers and pediatrics from newborns to teenagers. She herself has been adjusted since she was 2 months old so she is very familiar with the neurological benefits adjustments have on a child's overall health and development. Her desire to become a chiropractor became clear to her after she learned that the body works optimally with ideal spinal alignment and properly functioning nerves. She completed her chiropractic degree at Life University in Atlanta, GA. Dr. Danielle looks forward to helping families reach their health goals through gentle and specific chiropractic care!
Dr. Danielle's passion for family care led to additional training of over 250 postgraduate study hours in pediatric and perinatal care. She has been granted Certification by the Academy Council of Chiropractic Pediatrics (CACCP) in the International Chiropractic Pediatric Association's (ICPA) renowned Certification Program.
Outside of the office, Dr. Danielle enjoys any form of exercise that gets her outside- especially for hikes around the area! She frequently goes up to Hancock, VT to experience the gorgeous views of the green mountains where her family has a home.
Doctor of Chiropractic – Cum Laude; Life University College of Chiropractic
Webster Technique Certified – International Chiropractic Pediatric Association
Certification by the Academy Council of Chiropractic Pediatrics (CACCP)
---
Meet the Team at Northboro Chiropractic Center | (508) 393-2513