Pediatric Chiropractic Care
During the birthing process, an infant's spine often experiences stressors that interfere with the function of their nervous system. This can cause health issues such as breastfeeding difficulties, colic, chronic ear infections, ADD, asthma, etc.
As toddlers and young children become more active, they experience frequent falls and tumbles. Older children's spines and nervous systems are often affected by heavy back packs and sports injuries.
Gentle chiropractic care during childhood can ensure that your child achieves their best health, growth and development. Most people are surprised to know that chiropractic care helps babies and children grow and develop to their greatest potential physically, academically and socially. Children who are adjusted regularly enjoy the benefits of a stronger immune system, better sleep, improved energy, concentration and behavior.
There are many childhood conditions that can benefit from chiropractic care including:
ADHD
Asthma
Weak Immunity
Difficulty Sleeping
Torticollis
Constipation
Bed Wetting (Enuresis)
Cranial Head Shaping
Breastfeeding difficulties
Headaches
Anxiety / Focus
Allergies
Balance and Coordination
Autism
Colic
Ear infections
Reflux / GERD
Sensory processing disorder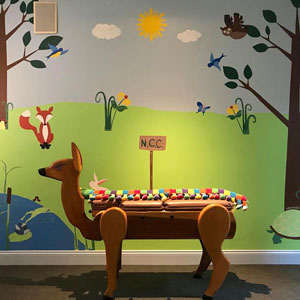 Your children will feel at home in our kid-friendly environment. If your child has special needs, we'll make every effort to accommodate them.
Our doctor is very experienced in adjusting your child in the way that they are most comfortable, whether it is in their parent's arms or while enjoying themselves in our play area.
Ready to get your child started?
---
Pediatric Chiropractic Care Northboro | (508) 393-2513