Please Help Us Find an Amazing Chiropractic Assistant!!!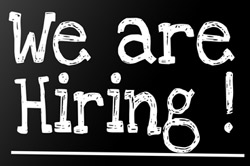 Our busy and active practice is looking to hire an additional Chiropractic Assistant. Previous patient care is helpful but not required. More importantly to us, they must have a passion for helping others.
We are looking for someone who can work 39 hours a week in 4 days. Hours are :
6:15 am to 6:00 pm Mondays, Wednesdays and Thursdays. and 10:00 am to 6:00 pm on Tuesdays.
As you know we are devoted to providing quality patient care, and place great importance on hiring the right new team member for maintaining and advancing those standards in our growing practice. Your help in this important matter is greatly appreciated. If you, or someone you know is interested, please contact us through email at: reception@northborochiropractic.com